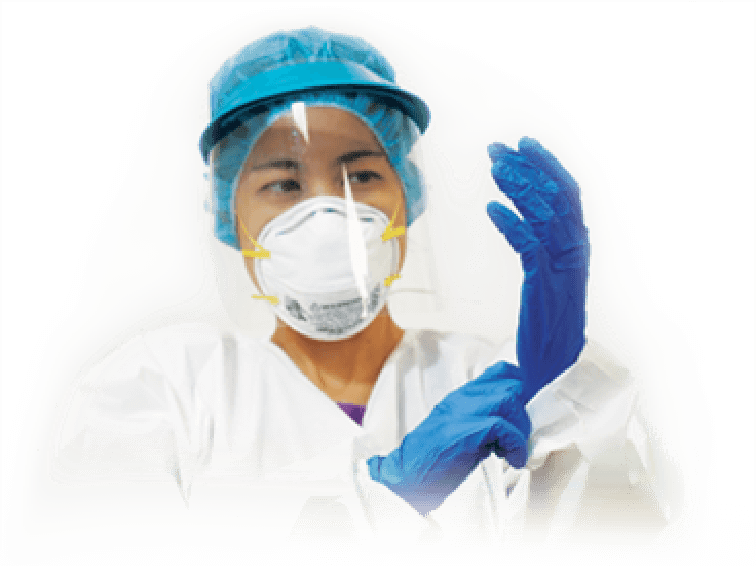 First imported case of Covid-19 virus reported
DORSCON Orange
Business Continuity Plan (BCP) activated to ensure continuity of care delivery

Multiple safe management and infection control measures were put in place

Staggered patient dialysis timings implemented to avoid cross contamination

NKF staff split into different teams for better emergency response

Telemedicine and telecare introduced to limit cross institutional movement of personnel and ensure patient care was not disrupted with concerted and coordinated efforts between NKF and hospitals
Transition Phase to Covid-19 Resilience
National centre continued running to serve patients in need, with more than 2,800 dialysis treatments carried out


Covid cluster at Upper Boon Keng dialysis centre emerged. NKF worked with the Ministry of Health to monitor the situation closely and ensure that the necessary safety and precautionary measures were taken to curb further transmission. All possible support and assistance were provided to the patients and their families.

All dialysis patients required to perform Antigen Rapid Test (ART) before entering the dialysis centres to minimise risk of the virus transmission
NKF plays critical role in delivery of essential dialysis
COVID-19 SPECIAL FEATURE
For two years and eight months during the Covid pandemic, NKF spared no effort in ensuring kidney failure patients continued to receive safe and crucial life-saving dialysis treatment and care in an uninterrupted way, as the consequence of missing dialysis would be deadly. The whole 1,000-strong NKF team worked tirelessly and steadfastly from Feb 2020 to Sep 2022, and delivered more than 1.5 million dialysis treatments.
Admin staff worked remotely to provide backend support to front-facing staff

Compliance with mask­ wearing made mandatory as a safety measure
Circuit Breaker
Covid situation remained highly fluid. More than 1,000 staff worked round the clock to recalibrate, tighten up and adapt to the many safe management measures such as exercising social responsibility and safe entry, carrying out deep cleaning of dialysis centres and stopping provision of food and beverages inside the dialysis centres to prevent mask removal during dialysis treatments.

Numerous welfare and mental well-being support were rendered to staff and patients, so that we are better equipped for this long fight.
Peak of Covid Omicron variant with 20,000 to 30,000 infected cases daily in the community

Total of 712 NKF dialysis patients infected with the virus

NKF's designated national dialysis centre worked tirelessly to deliver 950 dialysis treatments within 28 days

To ensure no one was left out, we even opened dialysis centres on Sundays to operate special shifts where staff went beyond the call of duty to serve 57 patients

Mask-wearing made non-mandatory in most places, but we continued to implement it within the dialysis centres

Safe Reopening (Phase 1, 2 & 3)
Jul 2020
We stepped forward to serve as a national centre for all dialysis patients under quarantine

Dec 2020
National vaccination rolled out to protect everyone against the disease, and minimise the risk of transmissions and severity of symptoms